Governor Gavin Newsom announced on June 27, 2019 that Kimberley Johnson, 41, of Sacramento, has been appointed director of the California Department of Social Services.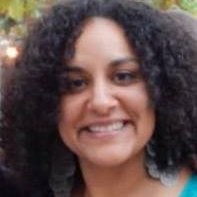 Johnson served as deputy director of the Family Engagement and Empowerment Division at the California Department of Social Services from 2018 to 2019, branch chief of CalWorks and Child Care from 2017 to 2018 and branch chief of Child Care and Refugee Programs from 2015 to 2017.
She was public policy director at the California Child Care Resource and Referral Network from 2012 to 2015, manager of the early childhood mentor program at City College of San Francisco from 2009 to 2012, where she was director of programs and training for the parent services project from 2007 to 2010.
Johnson was program director at the Children's Network of Solano County from 1999 to 2007. Johnson is a graduate of UC Berkeley with a Bachelor's degree in Social Welfare. This position requires Senate confirmation and the compensation is $207,849. Johnson is a Democrat.