By Cheryl P. Musial, RN, BSN, and co-owner, Chief Strategy Officer, Mopdog Creative + Strategy
An organization's brand is more than a logo, tagline or a new website. It encompasses the reputation, perception and emotional connections your organization has built. A brand helps a company to stand out from its competitors and be easily recognized by consumers and stakeholders, ie: prospective employees, older adults and their caregivers, referral sources, investors, and the community.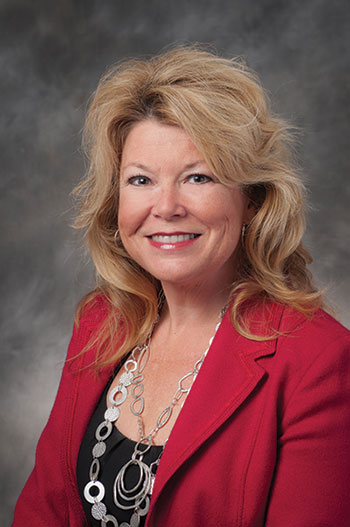 When stakeholders are familiar with your brand, they are more likely to trust your organization and its solutions and, in turn, be loyal and recommend its services to others. Brand trust is a vital component of an organization's overall brand and can be achieved by consistently offering quality services and staying true to what the brand stands for, being authentic. Having a strong reputation, good media coverage and social media engagement, and testimonials or positive reviews can help to establish credibility and build brand trust.
Another significant component of successful brands includes the emotional connections your organization has with consumers that are positive and meaningful. For example, a daughter seeing her mother well-cared for and enjoying new friendships in your community, a staff member being recognized as an important member of the team, or providing an update to a referral partner about their patient being discharged from the hospital. A positive brand perception helps to build and can help to "protect" the organization's reputation in case of negative publicity or crisis.
Leadership Tips
Building a strong brand takes time and a conscious effort. It requires a long-term commitment to investing in marketing, communications and advertising, as well as building relationships. One of the biggest challenges of establishing your brand is knowing where to start. Below are several best practices and strategies that can help effectively establish or reaffirm your brand.
Start with your "why." This may sound like a very simple first step; however, for most, this step is typically overlooked and, sometimes, undervalued. An organization's "why" refers to the purpose or mission of the company. It is why the organization exists, what it stands for, and what it aims to achieve. As an organization embarks on launching a new or refreshing its current brand, it is important to keep the organization's "why" at the forefront of planning and brand discussions. Start by interviewing key stakeholders to gain a deeper insight into the brand they envision. Acquire information such as their vision for the organization and the specific goals or position they desire to achieve in the market. Your organization's "why" is the guidepost and your brand's core.
Conduct research: It is crucial to gather insight from both internal and external stakeholders to gain perspective on your organization's unique value points. This can be achieved through focus groups, online surveys and listening sessions. The information obtained will provide a deeper understanding of your audiences' needs, challenges and your organization's perceived value. Understanding your unique value, the reasons staff choose to be part of your team, why families and residents select your community and how your services or approach to care delivery make an impact are important when laying the brand's foundation.
Develop clear and consistent messaging: An organization's brand messaging is crucial to a strong brand. Brand messaging refers to the language and overall communication used to convey the brand's personality, values, unique selling points and its positioning in the market. Your research findings and your "why" will help to identify value points that accurately convey what makes your organization unique. Brand messaging is used to establish a brand's voice and tone and helps to shape all forms of communication, from employee training manuals and headlines for advertisements to website content and an organization's tagline. Consistent use or application helps to limit disconnects when thinking of the organization's brand.
Create your visual identity: It is important to paint the picture of your organization to its stakeholders, even before they step in the front door. Your brand's visual identity is an essential aspect of branding because it helps to create a consistent and recognizable image for the brand. It helps to differentiate the brand from its competitors and creates an emotional connection with stakeholders. Visuals, including photography, graphics, logo, color scheme and typography, help to support the brand's personality, overall unique value points and brand position. A consistent visual identity across all channels of communication, such as website, social media, packaging and advertising, helps to create a recognizable image for the brand and build trust with stakeholders.
Ensure consistency: One of the most important strategies in branding is to maintain consistency across all touchpoints, including a website, social media channels, advertising and customer interactions. This helps to build trust and credibility with consumers and ensures that the brand is easily recognizable and memorable.
Evolve and adapt: Stay current with industry trends and customer preferences, and be willing to change the brand strategy as necessary. Ensure that your brand and messaging remain authentic and true to your values. Measure and track your brand's performance on social media, surveys and reviews to help you make data-driven decisions. As leaders, remain open to new ideas by experimenting with new marketing tactics, leveraging digital technologies and being authentic to the values of your organization.
Building your organization's brand requires consistency in all aspects of the company, from the services offered to the customer service provided. Developing a new brand or enhancing a current brand is not a one-time process but a continuous effort. Organizations must stay active and engaged with their stakeholders to continuously update and improve their overall brand. Keeping your brand relevant requires staying attuned to changes in the market and in consumer preferences. Is your brand built to endure and endear stakeholders? Start with your "why" to ensure your brand stays the course and leads your organization into the future.