By Katherine A. Kirchhoff, Managing Director, Cain Brothers, a division of KeyBanc Capital Markets
Growth is typically described in terms of increased size – more units, more revenue, more locations, etc. But growth can also include expanding market coverage and reaching new consumers with existing resources. Adding new services and attracting a different consumer can both expand market coverage and mission and diversify risk.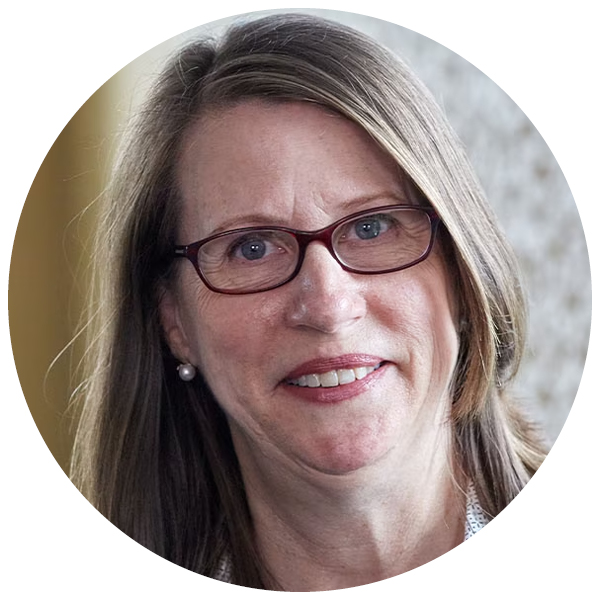 This broader view of growth can be applied to both single campus and multi-facility senior living organizations. Opportunities for senior living organizations to diversify include programs, services, licenses, locations, revenues streams, pricing and payment structures. These opportunities can be pursued directly and independently, but partnerships, joint ventures and contractual relationships can also be effective platforms for achieving diversification and growth.
All changes and expansions should be analyzed from the market and financial perspective to understand the potential impact on existing programs and services (pricing, staffing, resources, constituencies) and alignment with the organization's mission and charitable purpose.
Diversification of Existing Facilities, Programs and Services
Introduce new payment structures
Life Plan Communities (LPCs) historically offering a continuing care entrance fee and monthly fee payment structure can add a rental contract option to attract additional prospective residents. Or, LPCs offering refundable entrance fee contracts can reduce or eliminate the refundability feature, which should impact the initial entrance fee pricing. Introducing either of these payment structures may increase the number of prospective residents by eliminating or reducing the upfront entrance fee payment requirement.
Grant funding can be another new payment source, either directed at funding program costs or as resident subsidy. As residents' age, their financial profile and resources change. Individuals who previously were not eligible for financial assistance may at some point qualify for financial support. Actively track grant opportunities and resident eligibility to identify additional funding sources and maximize and diversify revenue from outside sources.
Add new programs and services
Over the past 10+ years we have seen the addition of memory care to many senior living campuses in California. In many instances, this has been through conversion of existing independent living or assisted living buildings. For example:
Wesley Palms (San Diego) conversion of five existing independent living cottages to a secure, gated neighborhood offering 22 private living units within the original cottage buildings surrounding a community building for activities and dining.
Pilgrim Place (Claremont) conversion of two adjacent single-family homes into two memory care small homes with a secured, shared outdoor patio and combined capacity for 12 residents.
Other communities have converted independent living apartments, often studio-sized apartments, to assisted living or memory care. There are also numerous examples of the construction of new memory care facilities to existing senior living communities within California and across the country. Recently:
Town and Country Manor (Santa Ana) added a two-story, 88-bed memory care building to its campus. With this addition, Town and Country has increased its size, expanded its programs and services, and increased the portion of its private pay revenue – two forms of diversification. Total units on campus increased 32 percent, from 271 to 359, while at the same time the 95-bed nursing center, which previously represented 35 percent of the unit capacity and 63 percent of the revenue, now represents just 26 percent of the unit capacity and 41 percent of the revenue after completion of the memory care building.
Creating a specific memory care program with a dedicated and intentionally designed space not only diversifies services which attracts specific residents, but also requires targeted staffing and enables focused outcomes. With the increased pressures of nursing operations, specifically staffing shortages, increasing regulation and compliance, and reimbursement pressures, we are also seeing a shift from licensed nursing care to licensed memory care, and high acuity assisted living at multi-level senior living campuses with smaller nursing components. This change can shift revenue from government reimbursement to private pay and reduce staffing requirements.
Other senior living providers have added community memberships to allow individuals living off campus to access campus amenities, such as dining and fitness, and receive supportive services like housekeeping for monthly charge. This tactic can introduce prospective residents to the senior living provider prior to moving to campus. Other senior living providers have added respite care, therapy services and day care to expand programs and revenues by utilizing existing space and resources.
New Facilities, Programs and Services
The addition of a new campus at a minimum provides location diversification but has the potential to create several other types of diversification, including programs and services, payment structures, price point, and licensing. It is important to balance the benefits of diversification with the economies of scale and leverage of a senior living organization's brand, best practices, and resources.
Geographic Expansion
In evaluating geographic diversification, look at the similarities and differences of the regulatory environment, real estate market, workforce issues, and general economic landscape between existing locations and proposed locations. Also consider the impact of the new locations on an organization's infrastructure, including management oversight, compliance monitoring and reporting. Adding two new facilities, one in Arizona and one in Nevada will require management to understand two different reporting structures in comparison to adding two facilities in Arizona or two facilities in Nevada.
New Program Growth
Adding new facilities with different programs and services within the existing geographic market can still diversify a senior living organization's business model. For instance, Episcopal Communities and Services, a nonprofit senior living organization that owns and operates three Life Plan communities – Monte Cedro (Altadena), The Canterbury (Palos Verdes) and The Covington (Alisio Viejo), recently affiliated with Twelve Oaks, a nonprofit rental senior living community in Glendale offering independent and assisted living. The Twelve Oaks campus is located within Southern California, the general geographic market for ECS, but offers a different resident contract, programs and pricing than its existing three LPCs.
Another type of program expansion and diversification to highlight is the addition of PACE (Program of All-Inclusive Care for the Elderly) programs by a number of nonprofit senior living providers. The PACE program is a home and community-based program designed to support individuals living in their personal residence and operated through a primary care clinic and adult day care center. St. Paul's (San Diego) and Los Angeles Jewish Health (Los Angeles) are two examples of senior living organizations with skilled nursing, assisted living and independent living campuses that have added PACE programs. The addition of PACE provides diversification of clientele, services and revenue streams, as well as regulatory and compliance regulations while leveraging existing knowledge of the senior population, aging process and available resources (personnel, facilities, provider relationships).
As nonprofit senior living organization evaluate new opportunities, consider both expanded market coverage and diversifying risk as potential elements of the growth strategy, and utilize existing best practices and market position.
Learn more about Cain Brothers.