Lea Pipes, the Motion Picture & Television Fund's Vice President of Community Services has announced her retirement from the organization effective May 3, 2019. A long-time LeadingAge California member, Pipes has served on the Board of Directors, Public Policy Committee, Service Excellence Committee and chaired various cabinets and committees over her tenure. A social worker by training, she brought a valued voice to the association.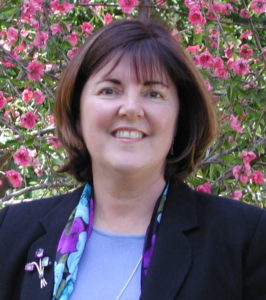 "I am truly blessed to have had the opportunity to be part of LeadingAge California as well as our national association," said Pipes. "It was my gift and good fortune that I invited myself to join a lunch table 35 years ago while attending our spring national policy conference."
Pipes worked extensively in advocacy and leadership development and helped to conceptualize and later introduce assisted living concepts and regulation guidelines. She was one of the first RCFE Title 22 trainers in the state. She noted that her work in these areas were "wonderful opportunities to pool our resources and make powerful changes and improvements to housing and services for those who are aging."
LeadingAge California wishes to thank Lea for all her contributions to the organization and the field over her more than three decade involvement with the association. We wish you the best!