A Q&A with Amanda Lawrence, Project Director for California's Master Plan for Aging
What are the building blocks for today's Californians to achieve healthy aging?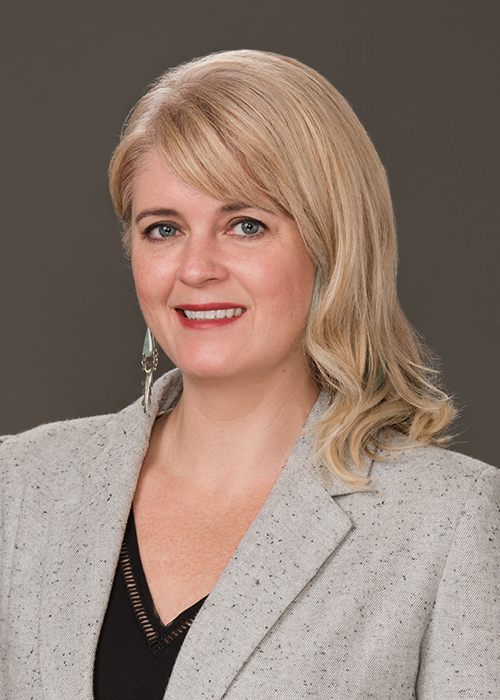 Aging is changing. So are the needs, concerns, and opportunities for older adults. Not only are we living longer than we were 20 years ago, but the diversity of older adults is increasing too. As we strive to build an aging and disability-friendly state as well as communities, we have to develop these policies, programs and services that are culturally competent to really be inclusive of our diverse population that we have here in California.
Human health is so complex. When people think about healthy aging, I bet the first things that come to mind are typically diet and exercise, freedom from disease, and maintaining our lifestyle as we age. And those are incredibly important to healthy aging, but without conducive environments, that are driven by policy, cross-sector planning and collaboration, our opportunities to thrive are diminished. That's why the Master Plan for Aging was developed – to focus on the whole person and the whole of society. We envision a state where all people of all ages and abilities can reach and experience joy and good health across the whole continuum.
What are some of the current priorities and areas of focus around Goal 2: Health Reimagined?
Goal 2 of the Master Plan for Aging is quite broad. It contains more strategies and more 2021-22 initiatives for implementation than any other goal in this area. And the strategies span from home and community-based services, which are closely tied to Goal 1 (which is Housing at All Ages and Stages), as well as public health, healthcare, and nursing home innovation.
One of the most exciting areas of focus and a key priority is that first strategy in Goal 2, Bridging Healthcare with Home. Both the state and federal governments have invested over three billion dollars to expand, strengthen and improve the home and community-based services system in California. So, we are building out a coordinated system of care that we hope will reduce unnecessary institutionalization, allowing people to be supported in their homes.
Another area that is moving ahead right now is CalAIM. CalAIM has the potential to transform the delivery of MediCal. To improve healthcare equity through whole person and interdisciplinary approaches to comprehensive care management. It addresses both those clinical and nonclinical needs of our high-cost, high-need members through service coordination that's community-based, interdisciplinary, and person-centered.
Finally, I don't think we can talk about this area without touching on Alzheimer's Disease and dementia. So far, investments and efforts have included a public education campaign on brain health, training and certification for caregivers specific to Alzheimer's and dementia, expanded training and standards of care for healthcare providers, continuing the work of the Healthy Brain Initiative, which is in seven counties at this time with a strong focus on communities who are disproportionately impacted, providing culturally competent services and education. And then we also are providing grants to communities to become dementia friendly.
What goals have you reached at this point in the year that have been a cause for celebration?
Now that we're over a year into implementation and we're already looking to the next two years of planning, what I'm most proud of for the Master Plan for Aging is how much silo busting and cross-sector collaboration and engagement has been spurred by this plan. We have data and resource sharing in alignment, technical assistance and joint projects, along with legislation and budget investments. It's really been a whole of government response. It's also benefited from philanthropic and private sector partnerships. Since implementation, we've seen record-breaking investments in aging and disability by the administration. We've also seen a strong suite of age and disability-friendly legislation. Aging is now on the radar of philanthropic and advocacy organizations like never before.
What's on the horizon for the coming year that you're excited about getting into?
One area that's particularly exciting is ensuring that we have a well-trained and well-compensated direct care workforce. The people who provide home and community-based care to older adults and people with disabilities are often referred to as paid caregivers. It's one of the largest sectors of employment in the state, yet we're experiencing a workforce shortage. So it's critical that we not only grow this sector but that we provide good quality jobs to retain workers as well as provide opportunities for career advancement. Over the past year, the Labor and Workforce Development Agency and departments across the Health and Human Services Agency have come together to align resources that will help build out education and training platforms and programs – including training specific to Gerontology, Alzheimer's and Dementia. It will create certification programs and provide resources to support and grow this integral workforce sector.
At the California Department of Aging (CDA) we're building out support for MPA implementation. Which means we're growing our staff. We are creating a data and research shop. With these unprecedented levels of California Health and Human Services and cross-agency data sharing and with an emphasis on using data to advance equity, we're just so thrilled that we can be hiring our own in-house experts to contribute to those efforts and to continue expanding and improving our Data Dashboard for Aging – which is the first of its kind. It's a resource exclusively for aging and disability data to inform local and state planning.
I'm also really excited in the coming year that CDA will be building out an age-friendly grant program for local communities. We received $4.5 million in this year's budget. Over the next three years, each year we'll be able to support up to 36 communities in launching their own Master Plans for Aging. It's not the biggest allotment in the budget, but it's very exciting because local leadership and engagement is imperative to the success of the state's Master Plan for Aging. It's something that communities have been asking for. There's been so much will and enthusiasm on the ground for age and disability-friendly planning, so these resources are going to help take all that enthusiasm and channel it into reality and action.