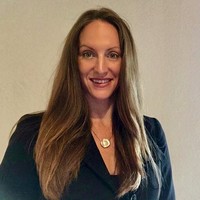 Jedd Hampton and Brenda Klütz recently had some quality time with Heidi Steinecker the Deputy Director of the Center for Health Care Quality at the California Department of Public Health (CDPH). Ms. Steinecker was appointed by former Governor Jerry Brown in December.
Ms. Steinecker was most recently working as a health care executive consultant at Global Health Consulting since 2017. She served in several positions at the University of California, Davis Medical Center from 2004 to 2017, including director of licensure and accreditation, manager of clinical operations, community health coordinator and new student services program director. Steinecker earned a Master of Arts degree in English from California Polytechnic State University.
Jedd Hampton provided Deputy Director Steinecker with informative materials about LeadingAge California and its membership. We emphasized the membership composition that represented the care continuum. She has great interest in getting Licensing and Certification work done more efficiently, streamlining the organization; and being very transparent with stakeholders about actions and issues. In addition, she emphasized making sure that stakeholders, such as LeadingAge California, are at the table from idea to implementation.
In addition to Licensing and Certification, the Center houses the Healthcare-Associated Infections Program (HAI) which deals primarily with hospital infection prevention and control but is also expanding into providing guidance to LTC facilities.
Finally, she committed to visiting LeadingAge California member communities in the near future!