By Jeannee Parker Martin, president and CEO, LeadingAge California
Kicking off 2023 is different than the past two years. With the pandemic largely in the rearview mirror, we can look forward as we drive toward new opportunities and new successes.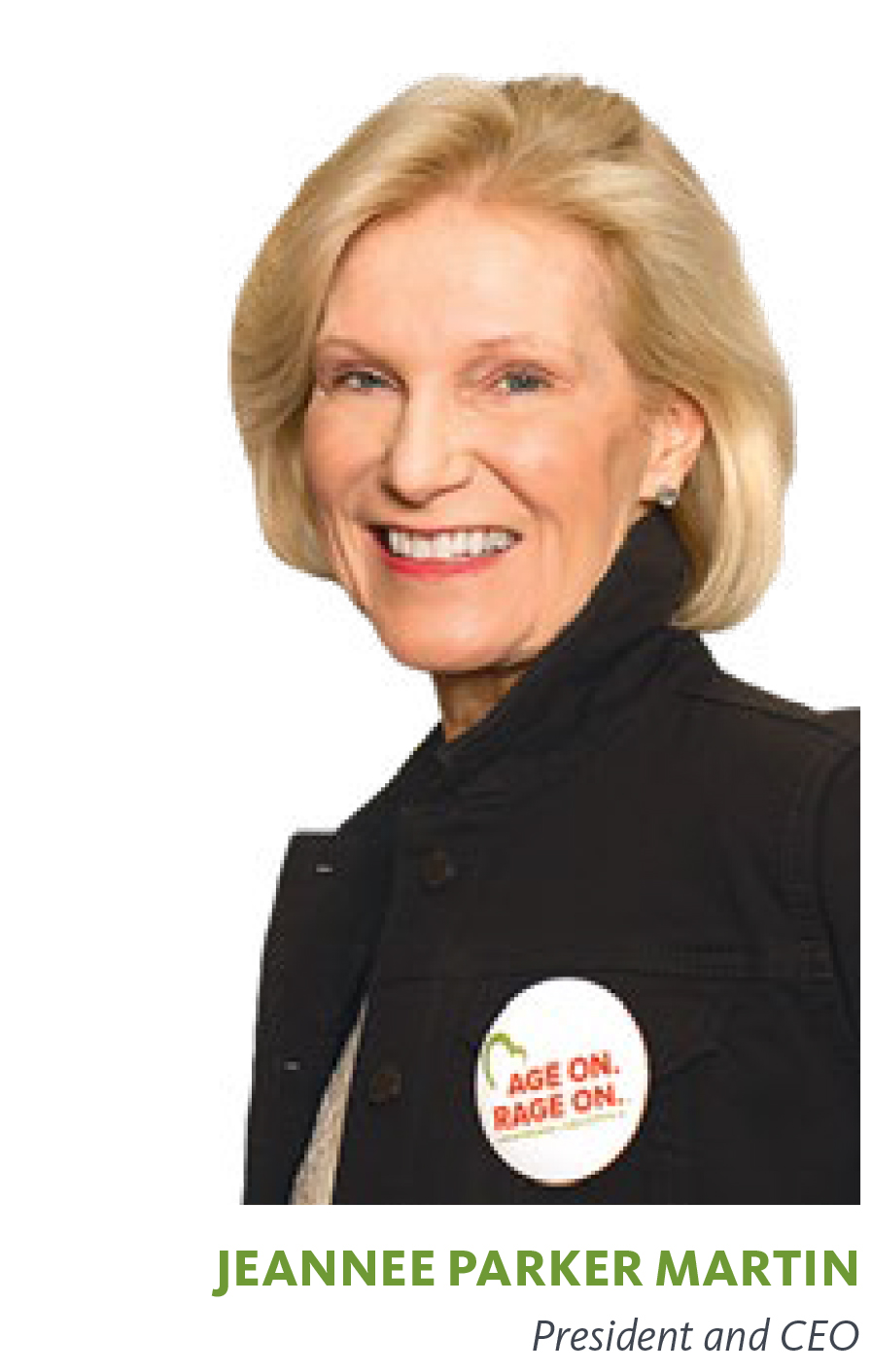 The Board of Directors approved LeadingAge California's Strategic Plan 2023-2025: Transform for the Future. During this year-long process, we updated our mission statement to include "the continuum for older adults," evaluated our values to include "equity and inclusion," and strengthened our brand promise to include "…together". Our Mission, Vision and Values underpin our work moving forward.
Our four bold initiatives will guide our strategies, decisions and actions: Enhance the Workforce, Lead Public Policy that Helps our Members Thrive, Support Growth and Adaptation, and Position for Innovation and Diversification. We anticipate strong outcomes – an increase in workers in our field, increased state investments in workforce through policy initiatives, new grants to support our work, and outstanding member retention based on the value our efforts bring to your organizations.
We know that members need growth strategies to help overcome the challenges of 2020-2022. This
issue of Engage brings attention to strategies for your growth and expansion, to digital literacy efforts that will help the consumers you serve, and to partnership practices that may help strengthen your ability to thrive. We're building resources to advance your work, your workforce and your sustainability.
I hope to see you all for the RISE Summit in March in Sacramento and in May in Monterey for our Annual Conference – two great conferences to engage together.
Jeannee