Providers and affordable housing communities must be able to disseminate information to residents quickly and efficiently during a crisis, across multiple language needs and levels of comfort and access to technology. However, many low-income seniors don't have broadband or mobile internet access, and this type of technology can be a lifeline during an emergency, keeping them connected to their community and essential services.
TELACU AFFORDABLE HOUSING, LOS ANGELES
Across 52 affordable housing communities (30 in Los Angeles County), TELACU houses a diverse population of older adults that speak a variety of Spanish, Chinese and Korean. During stay-at-home, both residents and staff have missed the face-to-face interactions that often allowed for easier communication around daily tasks.
THE CHALLENGE
"Receiving documents for the Annual Recertification has been kind of difficult. The residents don't want to leave their homes," said one Service Coordinator. "One challenge has been finding resources for them so they don't have to leave their home and increase their chances of exposure to COVID-19," said another. "When a notification goes out to residents, TELACU's system is typically a three-point process," said TELACU Vice President of Field Operations Yuri Escandon. A message is sent through One Call Now, a platform that allows staff to send voice mail messages to residents in a number of different languages. "This is followed by a phone call from the Resident Services Coordinator, then an email, and then the first step is repeated in two days," he said.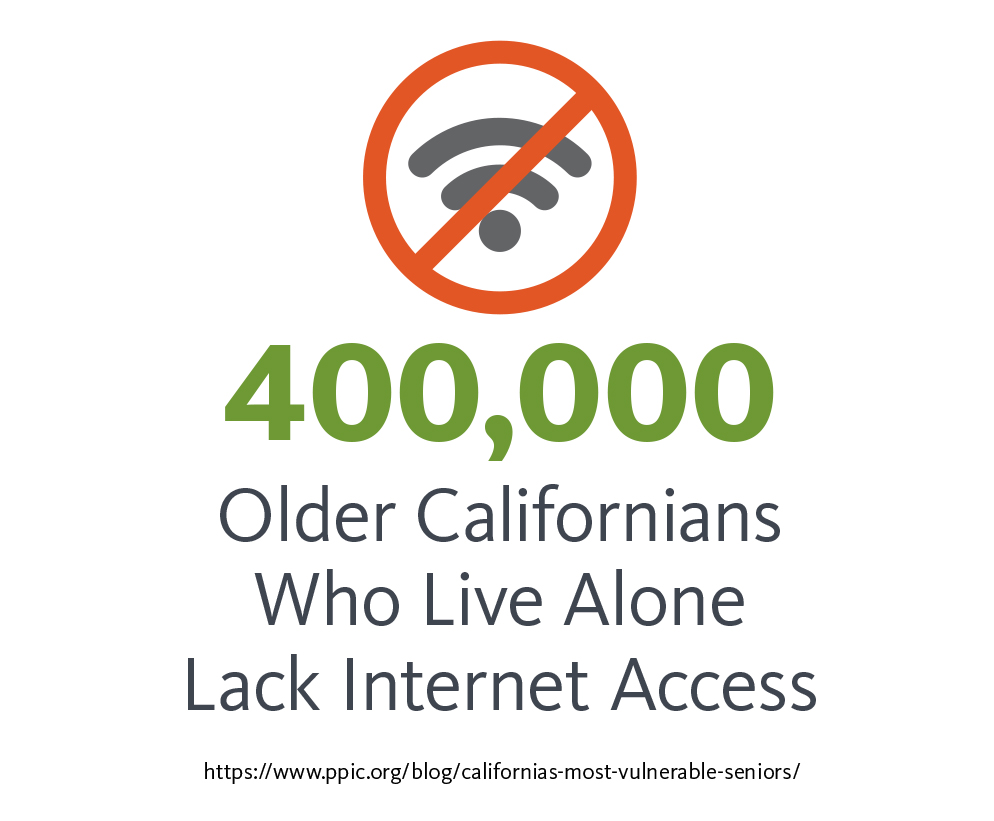 However, sometimes language barriers make it difficult to reach some residents and their family members via phone. Some residents are also afraid to pick up calls from certain area codes because they're wary of financial scams and telemarketers.
Staff has worked around these challenges by checking on residents daily, keeping in close communication with one another and by tapping into their creative skills. "I've taken pictures of resources and sent them to those seniors that have a smart phone or email," said one team member. "Then they're able to share those resources with their friends via phone or text in their native language."
Everyone agrees technology is key. "Anything we can do to get the message out with limited contact," said Escandon. Service Coordinators were enthusiastic about implementing classes in the future so residents can learn how to access voice mail on their phones, download apps, and use FaceTime to chat with friends and family.
TELACU has established a Task Force comprised of the organization's strong leaders with "in the trenches" expertise as they work through this critical time. "We are grateful to Dr. Michael Lizárraga, our President and CEO, for implementing this Task Force as well as TELACU Residential Management President Jasmine Borrego for supporting this need," said Escandon.
THE SOLUTION
by JULIANA BILOWICH, DIRECTOR, HOUSING OPERATIONS AND POLICY, LEADINGAGE
Even as we stay safely apart throughout the current crisis, staying connected is essential, especially for older adults. Most affordable senior housing communities lack site-wide WiFi, and many low-income older adults go without internet access in their apartments, which increases their risk of isolation and loneliness.
The COVID-19 crisis highlights the steep tech and internet barriers for older adults in HUD-assisted housing: Installing internet capabilities for apartment complexes is out of reach for most affordable housing providers operating on shoe-string budgets; even with infrastructure in place in some HUD communities, service costs can be unmanageable for many low-income older adults on fixed incomes.
Connectivity can mean overcoming isolation by connecting with friends and family; it can also mean access to essential services and needs for daily life, like medical appointments made through telehealth platforms. Without internet connectivity, property staff or service coordinators may not be able to use technology to overcome language barriers, distribute critical information about an emergency situation or available resources, or engage residents who become deeply isolated.
The more COVID-19 highlights the value of connectivity, the more it reveals the gaps in our systems for staying connected — both during the current crisis and beyond.
LeadingAge is asking Congress to approve $50 million to help affordable housing communities across the country install WiFi capability and provide initial internet service for residents. To support LeadingAge's connectivity proposal, educate your lawmakers so they know about the senior connectivity gap, and ask them to support funding for internet infrastructure in federally-assisted senior housing.