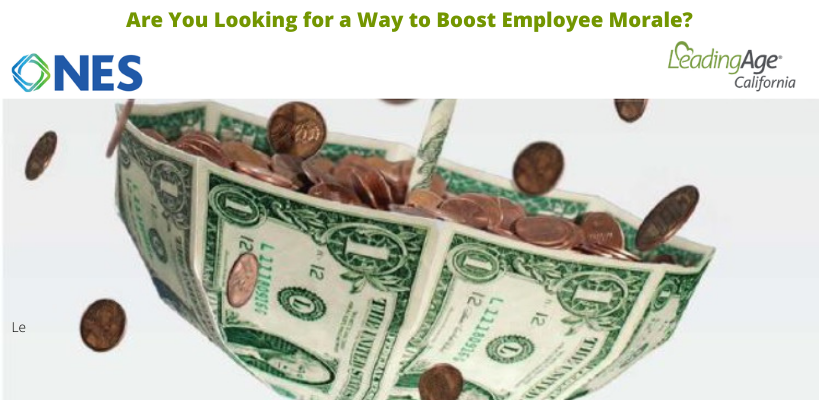 LeadingAge California continuously strives to enhance the benefits of your membership. We are announcing a new partnership with National Enrollment Services (NES) that we believe will be of substantial benefit to you and your staff. NES assists members with employee earned income tax credits and voluntary benefits, designed to enhance workforce retention and lower Worker's Comp costs.
Employee retention is a huge challenge, and turnover is costly. We recognize you are continually exploring new ways to retain your valued employees. NES offers an incredible program that provides you the opportunity to help recover increased monies from the government for your lower paid employees through the IRS Earned Income Credit laws.
Additionally, the federal government will REFUND any earned income credit not claimed by the employees on tax returns for the last 3 years. NES assists employees in determining whether they qualify for such a refund which could be as much as $1,000 per year.
The timing of this service could not be more crucial as employees are struggling financially and helping to provide these dollars from the government goes a long way to help address employees' financial concerns.
Finally, NES has designed a low-cost voluntary benefits package, specifically for healthcare and senior living employees and their family members who normally cannot afford insurance. These benefits provide protection/coverage for the substantial out of pocket high deductible expenses that are included in both employer group plans and Government exchange policies. This program has also proven to lower Workers' Comp costs.
If you are interested in more information, please contact Howard Labow at NES at (800) 966-6637 ext. 239 or by email at hlabow@nesbenefits.com. Learn more online at www.leadingageca.org/NES