By Laurence C. Gumina, CEO, Ohio Living
Some of the most successful deals are the ones I never did.
I believe growth is a journey, not a race; there is no one-size-fits-all formula. Reflecting on 30+ years of leadership within the senior living space, I can recount four core lessons that continue to shape my approach to organizational growth, including new partnerships and alternative revenue streams.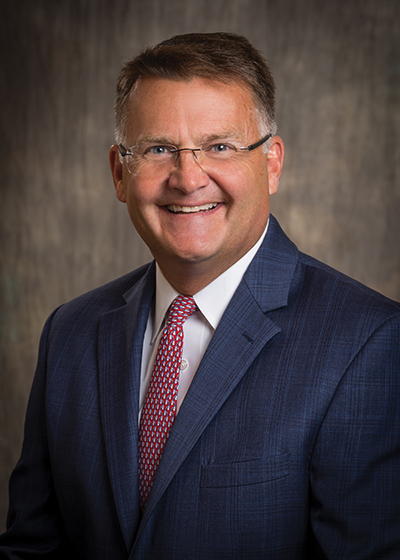 Before I dive in, it's relevant to note that as an industry segment, we've traditionally waited for people to come to us. We're caring for older adults at a point in their lives when they need us most, but it's usually reactive on our end. Often, an acute onset or health issue prompts a move into to an independent living scenario, but once someone joins our ecosystem, we can improve their life in a myriad of ways. From a nutrition and wellness standpoint, to mitigating social isolation — I don't think there is any greater calling then doing what we do.
Simply stated: we need to get out of our own way. If we start to develop trusting relationships with older adults in our communities sooner than later, we can facilitate better care as they age. We also need to be strategic about creating alternative revenue streams, especially in recent years, as our revenue has been more challenged.
Here are four lessons to consider in organizational growth strategies if you aim to extend your value proposition beyond its existing walls.
There is no set prescription for a partnership. Whether you run a large system or single-site location, partnerships are a viable way to grow an organization's footprint. When a partnership is built on culture alignment, shared values, and trust, you can run faster together. However, growth isn't linear, and no two partnerships are the same.
In August 2022, Ohio Living teamed up in a partnership with Curana Health to reimagine our Physicians Services and Nurse Practitioner vertical. The new venture, Curana Health Medical Group, built upon an existing model, which now provides a team of transitional care physicians and clinicians in a variety of settings from skilled nursing communities and rehab facilities, to assisted living centers and private homes. Through this partnership, we were able to add the support of another 350+ nurse practitioners and over 100+ physicians who support our team, thus expanding our ability to serve more older adults in Ohio with added clinical expertise, while also enhancing the overall patient experience.
Contrast this with Perennial Consortium, an owner-operated Medicare Advantage network we launched in 2021 alongside fellow providers Juniper Communities and Christian Living Communities, and our managing partner AllyAlign Health. This partnership came together on the heels of informal discussions I had at a conference, and we did it regardless of entity tax status. Our shared desire to improve the insurance experience for patients and providers resulted in a cost-effective, streamlined health plan that brings older adults the care and services they need without the hassle. Today, we have 630-some members, and the program is expanding quickly.
Team readiness is critical. It's important to secure your own backyard before exploring any growth opportunities. In other words, get your house in order, so you can set yourself up to run and explore fruitful partnerships. Practically, this includes building and developing your executive teams, and ensuring your board is primed to engage in growth avenues.

At Ohio Living, part of our team readiness approach includes leading with people first. Our organization has had a rich 100-year history, but our mission doesn't lean on our history. Instead, it leans on the people who are offering unparalleled care and support to older adults throughout Ohio.
Also, culture is core-critical in any partnership, and this starts in your own backyard. Candor is an important element too. Listen to your team, and make sure you have some fun along the way.
Be flexible. Easier said than done, I know, but flexibility is an understated key to successful growth. Don't let your personal or organizational ego drive direction or future planning. Instead, make every effort to do what's best for the organization, while staying true to your mission and personal compass.
Around the globe, we have an unlimited demand of older adults who continue to age exponentially. Healthy growth requires that we not only rest on today but move forward and execute visions of tomorrow. Being flexible will likely open more doors to create new value propositions of tomorrow that will help older adults optimize their life as they continue to age.
Be willing to hit the brakes. Trust your gut and your team, but if you must tap the brakes on a partnership, press down hard.
A few years ago, our organization had a potential partnership opportunity that would have expanded our reach into three other states. It sounded great on paper, and our values aligned. At the final hour, however, the other organization's CEO threw a big curveball in the board room, and I hit the brakes hard. Ultimately, it wasn't going to be the right fit, and the juice wasn't worth the squeeze.
As a final thought, I leave you with a few mantras from my late father that have holistically influenced my leadership style. These are tenants I live by and incorporate into my personal and professional life, and they've served me well. Dad encouraged me to love people, serve people, add value, and have fun.
Best wishes on your current and future endeavors, and as they say, onward and upward!