by Jeannee Parker Martin, President and CEO, LeadingAge California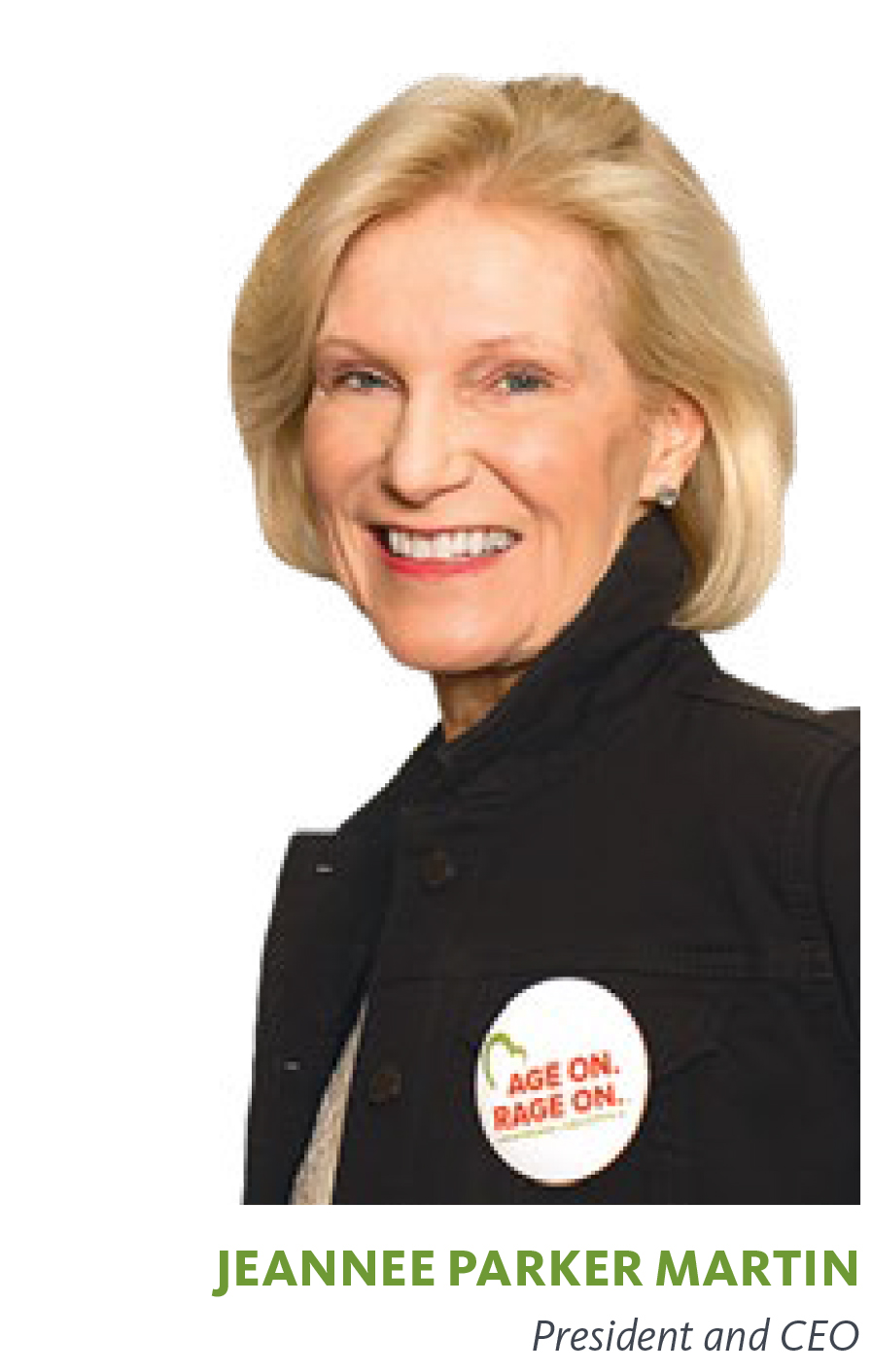 This has been an exciting year thus far for LeadingAge California with some major accomplishments in the first half of the year. We launched our DEI Roadmap, a guide to help all members and other stakeholders integrate a focused approach to diversity, equity and inclusion in their organizations. Our DEI Roadmap is the first of its kind for providers of housing, care and services for older adults. We are excited by its leading-edge approach and hope you will visit our DEI site on our website regularly for resources and updates.
In June, LeadingAge California was awarded a $25 million grant from CalHHS department of Health Care Access and Information (HCAI) for The Gateway-In Project©. This initiative is the first at a statewide level and builds from the work of Empowered Aging in Contra Costa County. LeadingAge California has committed to training 2,700 home health aides (HHAs) and certified nursing assistants (CNAs) in partnership with training sites across the states, including Unitek Learning, Eskaton, Los Angeles Jewish Home, and others. The project has three prongs – internships to attract high school students to work in the field; free training with wrap-around services including childcare, English-language training, transportation and more; and retention incentives for advanced training and length of stay on job. We hope to expand The Gateway-In Project© into a broader career ladder to include LVNs, RNs, MSNs, and MSWs. The Gateway-In Project© officially launched in July and we hope to enroll the first students at partner training sites by early fall.
And, LeadingAge California successfully launched its JAVA project in skilled nursing facilities to provide peer support interventions to help reduce isolation and loneliness in nursing home residents. This project along with our iNSPIRE project lead the way for two additional grants that will be implemented in skilled nursing facilities.
These initiatives – the DEI Roadmap, The Gateway-In Project, JAVA, and iNSPIRE – will enhance organizational performance with inclusion and equity at its foundation, will bring more workforce to the field, and enhance both resident and staff engagement.
These initiatives are the starting point for additional advocacy, education and public awareness about housing, care and services for older adults to help assure healthy and equitable aging.