On June 4th, LeadingAge California held its 9th Annual Affordable Senior Housing Resident Advocacy Day (ASHRAD) in Sacramento with more than 170 residents from across the state in attendance. Affordable senior housing communities gathered at the Sheraton Sacramento to support LeadingAge California's three sponsored affordable senior housing bills.
SB 611 (Caballero, D-Salinas), the Affordable Senior Housing in the Master Plan on Aging bill, calls on the Governor's Office to establish the Housing Older Persons Effectively (HOPE) Task Force as part of the state's Master Plan for Aging. It would convene stakeholders from around the state to find solutions that would help older adults and people with disabilities to age in place. The Modernizing Funding for Senior Housing bill, SB 623 (Jackson, D-Santa Barbara), seeks to use the most updated data available to assess the housing needs of our older adults and determine the set-aside for senior housing under the Multifamily Housing Program. Finally, AJR 15 (Bloom, D-Santa Monica) is a resolution asking the president and HUD for increased funding for the Section 202 program, to help meet the affordable housing needs of our older adults.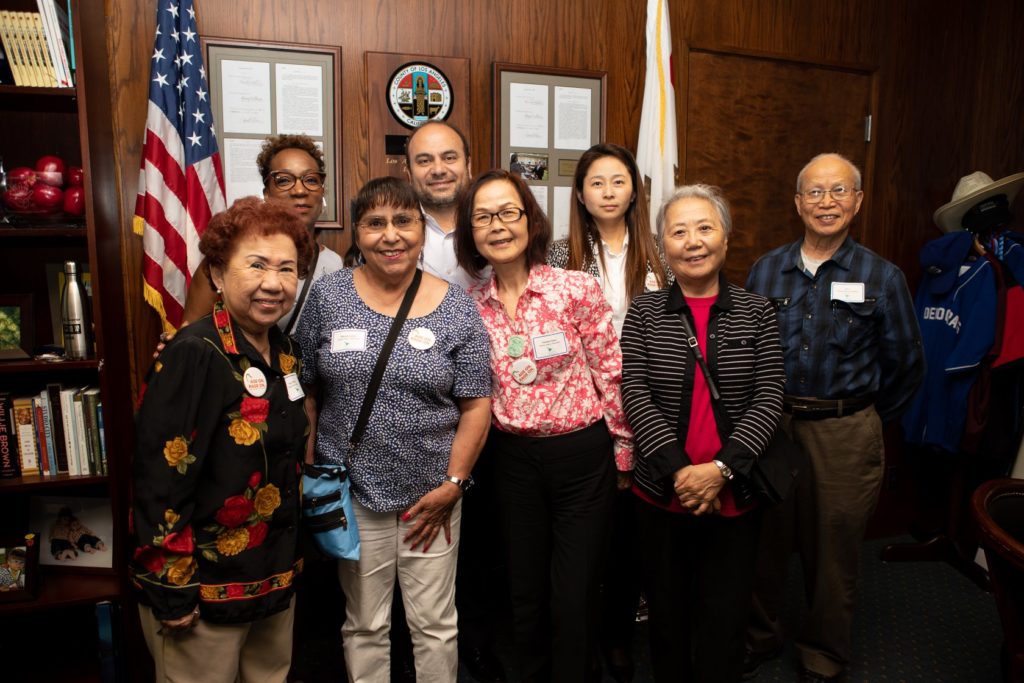 Residents and staff were briefed on these bills during the luncheon, asked engaging questions and prepared to share their experiences with legislators. In the Capitol, participants visited their representatives' offices, connected with staffers, and made their legislative asks.
"Whether this was their first, fifth, or fiftieth visit to the Capitol, their energy was inspiring," said Jesus Mata, LeadingAge California's Policy & Grassroots Coordinator. "We see them as nothing less than affordable housing heroes!"
This year's ASHRAD would not have been possible without the generosity and support of our sponsors:
LeadingAge California thanks you for helping to bring residents to Sacramento, providing them the unique experience of directly advocating for themselves and older adults, and helping California be an age-friendly state. Join us in June 2020 for the tenth anniversary of this event!