Since the COVID-19 pandemic began, news of personal protective equipment (PPE) shortages across the country has been on the rise, with fears of hospitals being overwhelmed and stories of healthcare workers risking their own lives to continue caring for patients. Senior care providers across the country face the unthinkable prospect of draining their equipment reserves if shortages continue.
EPISCOPAL COMMUNITIES AND SERVICES, MONROVIA, CA.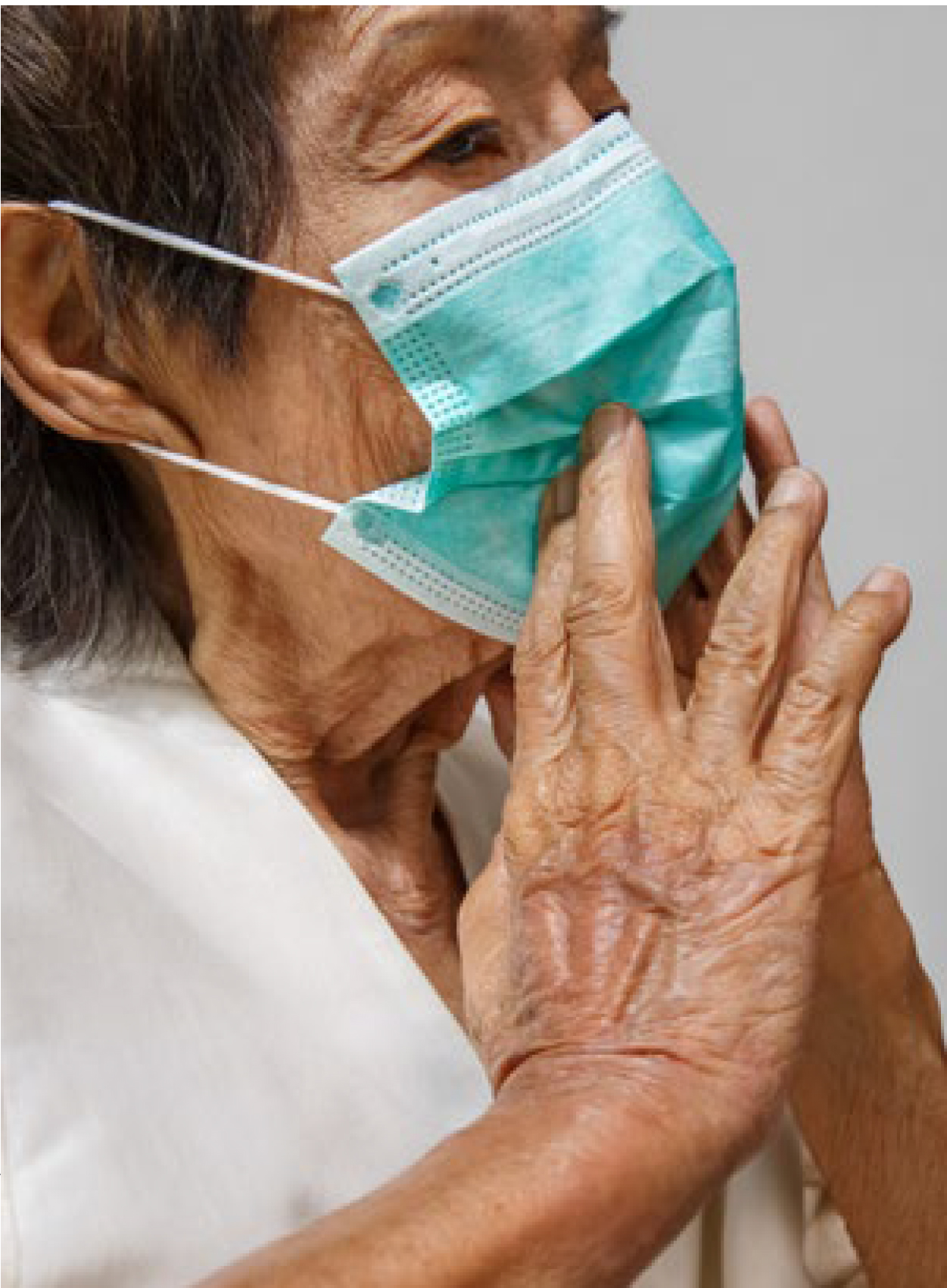 "We had some PPE supplies in reserve to meet our usual demand," said Terry Quigley, Senior Vice President of Operations of Episcopal Communities and Services. However, the situation changed quickly with COVID-19.
THE CHALLENGE
Supply lines quickly ran dry by early March and ECS's three communities were put on backorder for all necessary PPE. "Surgical masks, N95s, gowns, eye shields," said Quigley. "Most of those allocations never materialized and orders were cancelled without notice. It was difficult to know how demand would increase, and there were no identifiable or credible sources for these supplies," she said. State and county resources were difficult to assess and, said Quigley, only one of ECS's three communities received any significant supplies through these channels.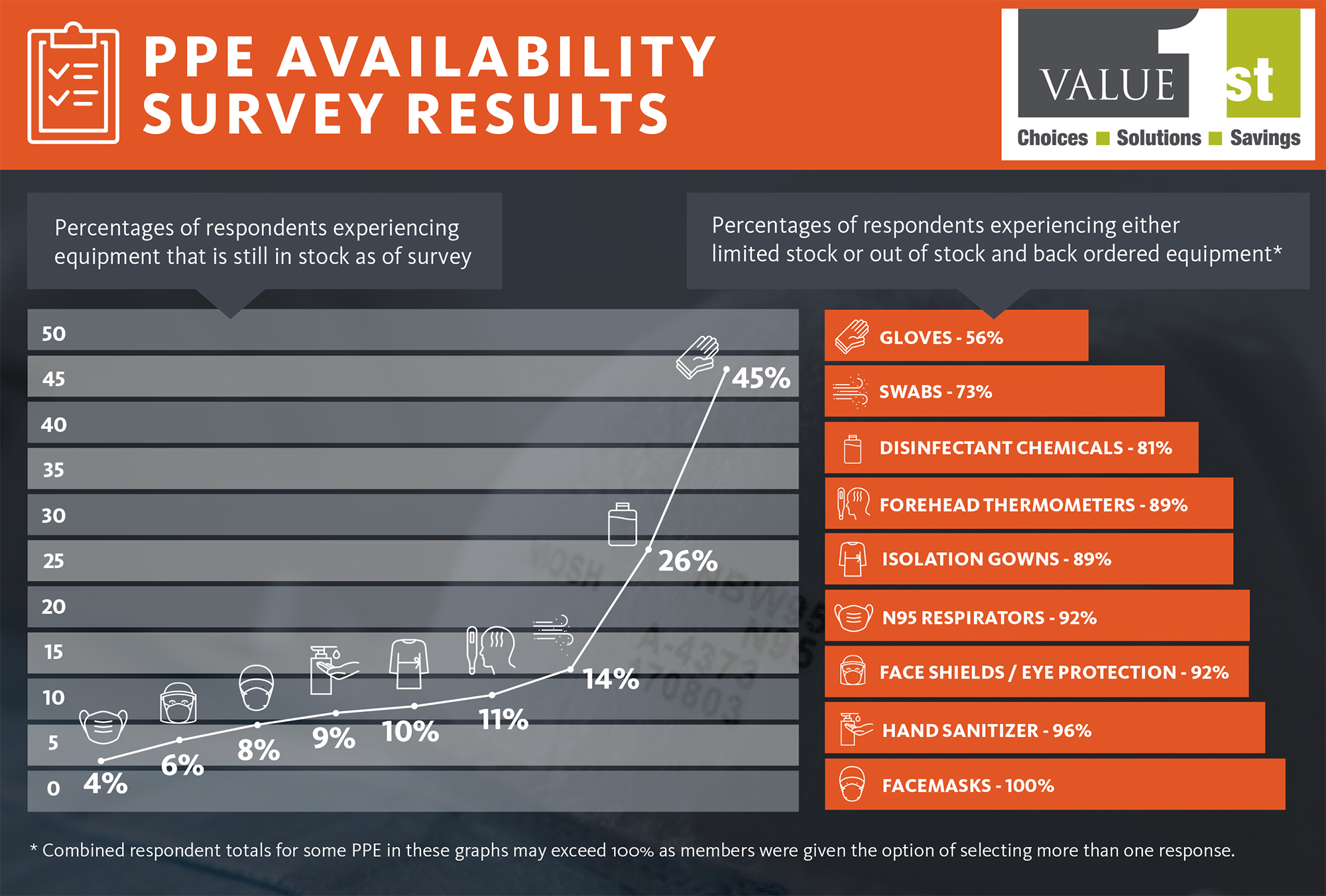 The ingenuity and perseverance of the ECS team led to them developing a network of community ties that have been essential in getting residents and staff through the crisis. "We've received donations of surgical masks from local pharmacies and businesses. Our residents have also reached out to their network to help us find eye shields and gowns," said Quigley. "The medical supply provider pipeline is still very slow at best," she said. But with the help of their partners, they've been fortunate to be able to access much of what was needed. "Morrison Living has been a valued partner — they've connected us with their sources, which has helped fill the gap — particularly with surgical masks. We've also found products like jumpsuits typically used for painters as an alternative for gowns," she said.
THE SOLUTION
For the future, Quigley suggests creating a dedicated hotline or webpage with vetted sources from local health authorities or professional associations. "There are many lessons to be learned as we look back regarding this issue," she said. "At a national, state and local level, communication regarding supplies was inconsistent and didn't provide us with expected quantities that would be available."
Movements around the country to generate more lifesaving protective equipment for healthcare workers have propelled innovations in PPE-related technology forward. Ohio-based nonprofit research organization Battelle Memorial Institute has developed the Critical Care Decontamination System (CCDS), which has the capacity to process up to 80,000 masks per day, allowing them to be reused.
The organization received emergency use authorization from the FDA in March, and by April signed a $415 million contract with the Pentagon to produce 60 units. The Pentagon announced in a statement that all systems, "will be available by early May for prioritization and distribution by FEMA and HHS," the statement reads. "Once all are delivered, these 60 units will allow 4.8 million masks to be sterilized per day, almost 34 million per week."
The California Governor's Office of Emergency Services (OES) announced at a press conference in mid-April that the state is working with Battelle to deploy their decontamination systems in California, which should help alleviate mask shortages for healthcare and other essential workers throughout the state.
SOURCES
"This Nonprofit Helped Invent Compact Disks and Barcodes. Now It Can Decontaminate Millions of N95 Masks" TIME, April 15, 2020 http://lacal.org/time-041520
DOD Contract for 60 N95 Critical Care Decontamination Units: $415M Contract, Each Unit Can Decontaminate 80K N95 Masks Per Day. U.S. Department of Defense Press Release, April 13, 2020 — http://lacal.org/dod-041320 CDPH, All-Facilities Letter (AFL), April 11, 2020
http://lacal.org/cdph-041120