by Jeannee Parker Martin, President and CEO, LeadingAge California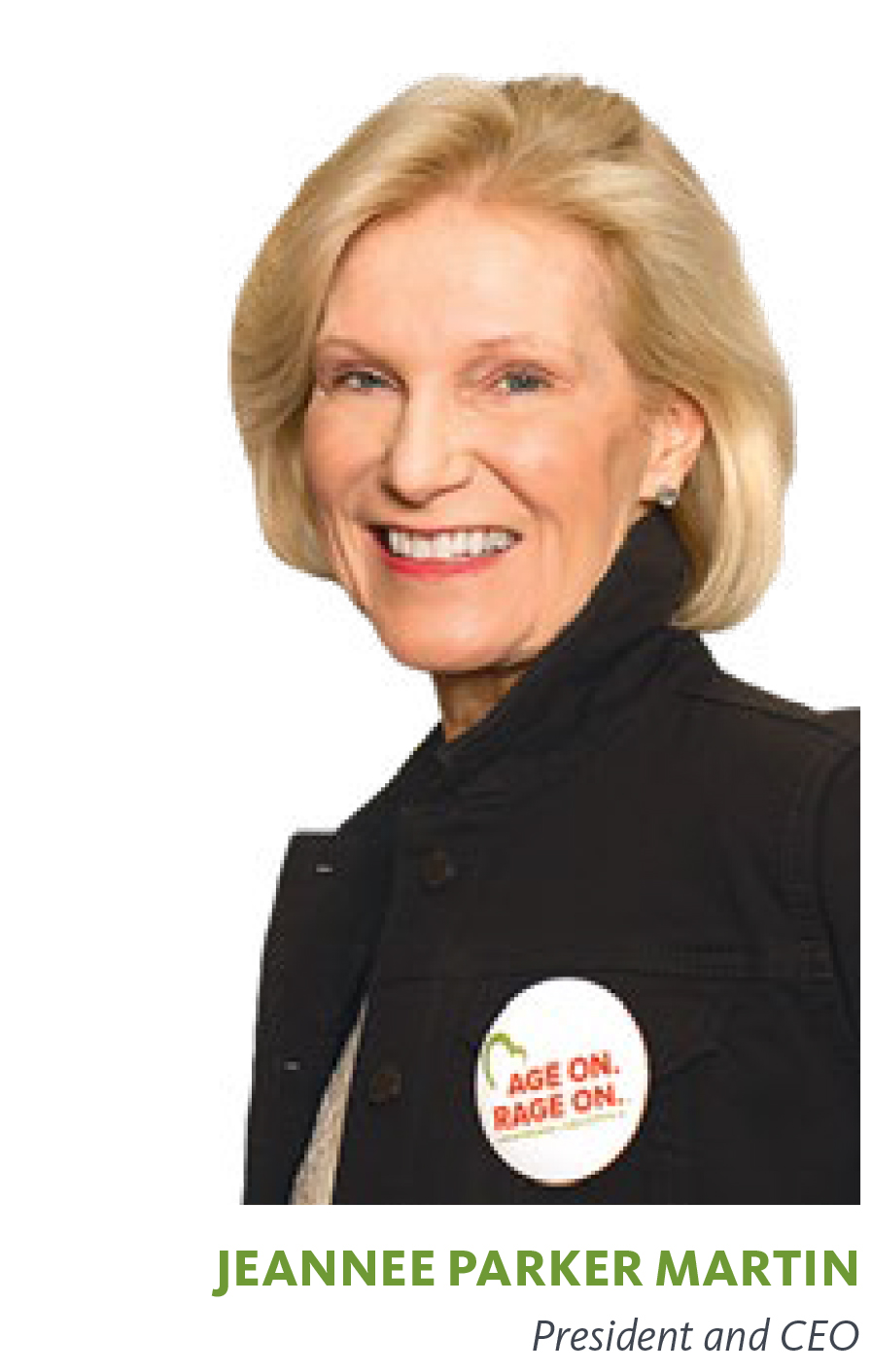 There has never been a more important time to consider workforce solutions. We are hit constantly by news about workforce shortages, notwithstanding the impact these shortages have on your communities. In fact, the LeadingAge Center @UMass Boston conducts significant research to help us better understand solutions to the workforce shortage. One important body of research regards foreign-born workers and integrating these workers into settings serving older adults. Be sure to read the article from Katie Smith Sloan, president and CEO of LeadingAge in this issue for more details on this. This work serves as an underpinning to efforts LeadingAge California is launching.
LeadingAge California is embarking on a bold initiative as an outgrowth of our 2021 Workforce Blueprint for Action – The Gateway-In Project©. We are excited by its potential to grow the workforce in housing, care and services for older adults. And, we believe the partnerships and collaborations will be transformative across our field. We are also excited by the growth in our CMP grants that will enhance the lives of residents in SNFs across the state. Our iNSPIRE (iN2L) project is entering its third year; we launch the JAVA project on May 1, the Enlightenment (Obie) project on November 1, and the Garden (Eldergrow) project on January 1, 2023.
Aside from our members' workforce efforts, LeadingAge California is bolstering its own workforce to prepare for the significant growth in grants and The Gateway-In Project©. Recently, we welcomed our CFO, Enrique Montero; Controller, Sherry Saville; Vice President of Legislative Affairs, Amber King; and our summer intern, Tyler Cobb.
We hope you can meet these new team members along with familiar faces in Pasadena on May 16-18. We look forward to an exciting conference and an opportunity to welcome you 'back' after the two-year hiatus since our last in-person annual conference!