By Anne Jin Soo Preston, MPS, Founder and Principal, Sahng Sahng, LLC
Boards of directors have not been spared in debates for systems that need change since the murder of George Floyd and COVID-19. Recently I've encountered this topic with aging organizations transitioning from long-time leaders, and the reality of that change necessitates the conversation.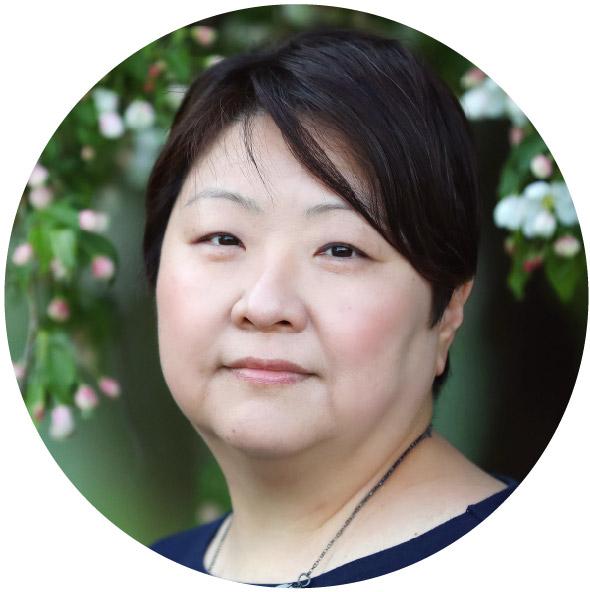 Organizations across all sectors are seeing diversifying opportunities for their boards, shifting toward including more representations from the people they serve, deepening a relationship with a community or partner, or adding people with less formal experience but who are passionate about the organization. Those who get asked to serve on a board can feel honored or do it out of obligation. In either case, if they are not as experienced, they might not be familiar with how a nonprofit board works or functions. Until recently, lived experience has been less valued, not quantifiable, or doesn't fit into your recruiting plan if your organization takes a traditional approach that utilizes a rubric based on professional experience or skills.
Board members in the aging space can be unique as they often skew even older, whiter, and imbalanced by gender compared to other nonprofits. This can be influenced by how the organizations are structured and where and how they recruit (or appoint) board members. Are they situated in a rural setting or urban, are they faith-based, are they a large entity with multiple sites, or a single small independent entity? And then there is the ongoing challenge of rethinking the perspectives they need to connect, and the changing demographics – including communities of color, intersectional identities, or other perspectives that are crucial to the mission.
Here are things felt by many board members but not often spoken about:
1. Boards are their own creatures of habit.
Boards have a culture that sometimes only insiders know and understand. This experience can make new people or people unfamiliar with nonprofit boards' structures and functions feel excluded. The need for control and power is at the core of most of the dynamics mentioned above, but sometimes people do not recognize where that can show up. Even if people fall somewhere in between, there usually isn't a systematic way to ensure that the whole group is brought along and fully understands.
Dynamics that can be harmful, triggering, or exclusionary can include:
Taking up physical space
– There is usually a small group of people who ALWAYS speak while some do not.

Holding knowledge (knowing how things work/function) or withholding knowledge (not sharing)
– Those who come late, those who leave early, those who stay the entire time, and those who remain after.
– Those who have read the shared documents and those who did not.
– Those that are "ideas people" but never do the work, and those who do a lot of the work and need it done in a particular way.
Marginalization of identities or backgrounds race, age, gender, cultural background, etc.
Not understanding communication, customs, or making generalizations.
Favoring hard skills or professional experience
Not valuing lived experience or different perspectives.
Understanding the Business Model or Financials
(e.g., reimbursements, sliding scales, many service offerings, etc.)
In complex systems, like long-term care facilities, there is a need to know how fast the sector is changing and how they need to think, act, and make sustainable decisions.
2. Boards do not explain what is happening WHILE it is happening.
Some boards, but not all, provide training, but as mentioned above, there are still nuances that a workshop will not teach you about your specific board.
Boards mainly adopt the "learning by osmosis" approach.
You're attending your first board meeting.
You've read all the materials.
You've reviewed the agenda, but things still do not make sense.
Who are all the people in the room, and are they staff or board members? You've met the Chair or the person who helped bring you on the board, was there a formal introduction process? Some people are so perplexed that they miss most of what is happening during the meeting.
3. Boards use an approach to discussion and decision-making that is not intuitive.
Boards often default to what they have experienced before. Many boards use their version of a parliamentary procedure called Robert's Rules of Order, and the method that most boards have adopted to help them run meetings, facilitate discussions, and group decision-making. Though it was developed to make this process "easy" it is one of the largest hurdles for people who have never served on a board before and is rarely ever explained to people other than the reference that it is the "method of choice" – and often the only way that boards know which is not intuitive and can be challenging to remember the steps. But every board approaches discussion and decision-making differently, so not everyone knows what the formal and informal rules are or look like in practice.
A deep dive into Diversity, Equity, Inclusion, and Access (Justice and Belonging) work to support the journey is essential. However, you can take steps to notice and practice along the way. Over time, this becomes transformational by making the approach to board service a more welcoming and inclusive space.
Three Things to NOTICE to Help Make your Board More Inclusive and Welcoming
1. NOTICE: What is unique to the culture of your board? What makes it easy to become a part of? What makes it hard for new people or those with different ways of thinking?
Ask board members to think about the culture and dedicate time to the agenda for this discussion. If someone leaves the board abruptly, make sure that you can have a conversation with them to find out how the board can improve.
2. NOTICE: How are you orienting new board members and sharing information with them?
It is not just about giving new members all the information or the board binder that frequently holds everything since the organization's inception. It is about showing people the ropes and giving them an insider's view of how things work. 
3. NOTICE: Do people struggle with your decision-making process, look confused, or appear apprehensive?
Many new board members defer to the people they think "know what they are doing." They vote with these more knowledgeable members because they do not have enough knowledge and do not want to ask.
Practices to Consider for Ensuring Inclusivity and Belonging
Model and Explain – Continue to Orient New Board Members
Take the time to be descriptive in your board meetings. It usually takes a year for a new board member to get up to speed on the culture, the information, and the cadence. Not factoring in different perspectives and experiences, it might take even longer. Don't just do a one and done orientation. Add explanations that cue people in on what is happening – when it is happening.
Agree on group norms that heighten the practice of NOTICING what is happening in the room.
As new people join, revisit, revise, and add to them to ensure that the entire group agrees and feels included.
Build strong relationships between board members – new and existing.
Make time when new board members join, introduce new people, and let them know who is in the room. As some organizations are still meeting virtually, create opportunities to make personal connections through icebreaker questions, provide a thoughtful board mentor, or share an informal story that they've had with the organization to give an insight into the person.
Make space for learning and improvement.
Solicit anonymous feedback from board members to understand what people might not have understood or need more information to ensure everyone follows along. It will also help with making the meetings not stagnant.
Consider exploring other ways to make decisions.
There are many different approaches to decision-making, but one that is more inclusive and can engage in more inclusive discussion is Fist to Five. It allows for a range of consensus beyond just "yes" or "no."
Write out your decision-making steps.
Learning a new way to do anything needs practice and tools, especially for new people. Refer to the steps each time, so everyone remembers the process. It is helpful when people start on a board and when there are board leadership transitions; new leaders don't have to be nervous either – that is a real thing that happens.
Share information and create resources for the board – differently. 
Since the pandemic started, many people, especially busy people with families, now have a different way to multitask, being at home, so share things in another format.
Do a recording of your Executive Director or financial report or record a video using Zoom/Teams/Google Meet to explain the information so people can watch or listen while cooking dinner or walking the dog.
Have experts, like your accounting firm or auditor, create tutorial videos that people can watch and learn from outside of board meetings.
Discuss and document the way you want to address conflict. 
People with different experiences handle conflict differently. Include this in your conversations or interviews with prospective board members, into how you manage when there might be tension or dispute and support one another to practice the steps together.